Do you need to Register a car?
There are multiple ways to enjoy Metro Cruise with your collector car...
There are many ways to get your car connected to Metro Cruise!  From being at the most elite event, to being along our famous Collector Car Row, to parking at your favorite establishment, to simply cruising 28th at your leisure, there are many ways to enjoy the event.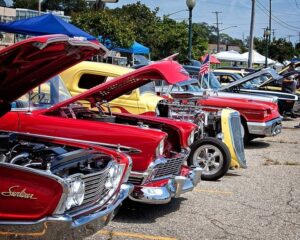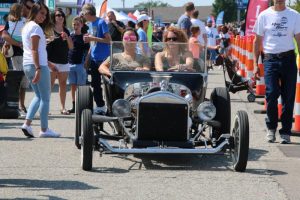 Metro Cruise is unique in that it's up to you how to enjoy the event.  Some collector car owners prefer to continually cruise 28th Street during the event, some cruise and make stops along the way, some buy a reserved Collector Car Row spot and stay parked during most or all of the event.  If you do NOT own a collector car, which most of our attendees don't, visiting the Main Event sites, setting up a blanket and tent along 28th, or viewing from your favorite location on 28th Street is a great way to take in the cars without having to buy one!
NEW addition starting in 2022 – the Metro Cruise Dream Wheels event!  This exclusive red-carpet event features very rare, pristine, museum-quality cars.  This is a live televised event in partnership with WKTV and has popular show hosts, owner interviews, full catered meals, and more.  Date and time for the 2023 event is: Saturday, August 26, 2023 at 7:00p.m.  Do you have a car that may qualify?  Email us now!  Here is a link to the 2022 show: https://wktv.viebit.com/player.php?hash=idebzgGcvDsT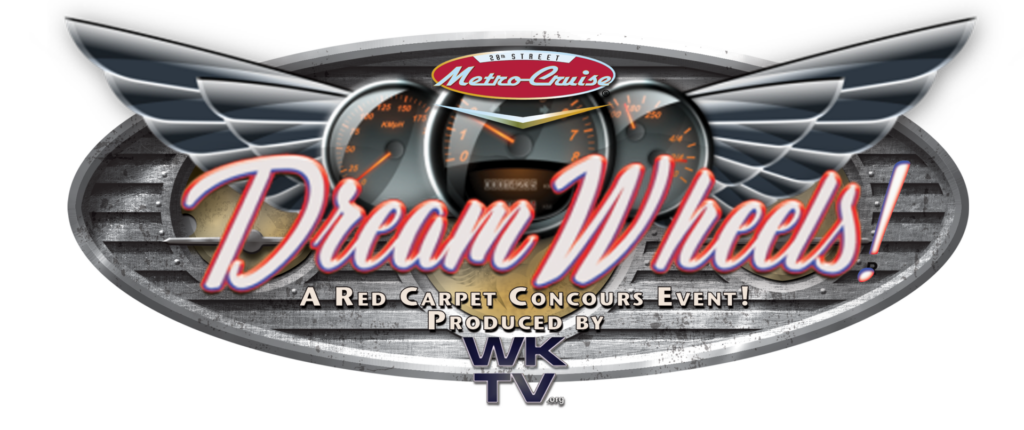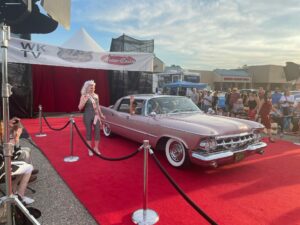 If you have a classic or collector car of any type, and would like to apply to park it at our Main Event sites (Rogers Plaza & Woodland Mall), please complete the form below.  Our Main Event sites are where the majority of entertainment is for Metro Cruise, including our live bands, 25+ food vendors, kids entertainment tent, Dyno car testing area, and much more.  Please note that these locations are in high demand, and some locations and times sell out very quickly.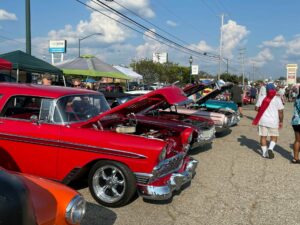 Metro Cruise Collector Car Row 2023 Application
Apply for YOUR car to be a featured car along our famous Collector Car Row at the 2023 Metro Cruise Main Event!