Plan Your Visit!
You have lots of options for experiencing the Metro Cruise!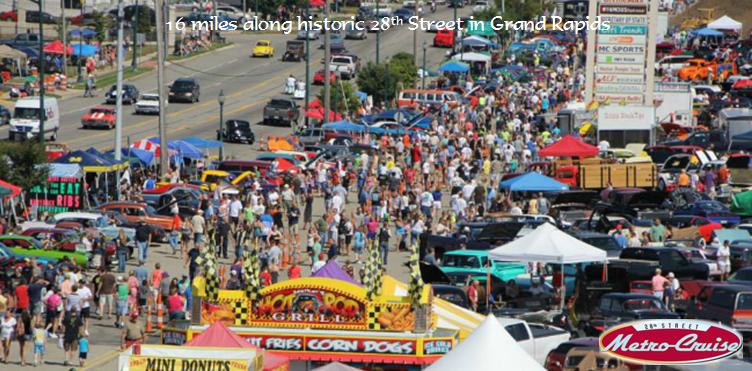 How to plan your visit to the 28th Street Metro Cruise
Each year, over 200,000 people enjoy the Metro Cruise event.  Since 2005, this event has brought communities together around the love of the car.  In recent years the event has expanded its offerings, giving you more ways to enjoy the show!
The unique thing about Metro Cruise is that you can enjoy the event in numerous ways at many different locations.  From being in the center of a MAIN EVENT site, to sitting on a blanket in a quiet city park to watch the cars go by, there are many ways to experience the event.
The biggest and busiest sites of Metro Cruise are at the MAIN EVENT sites.  There are two of them – Rogers Plaza mall in Wyoming, and Woodland Mall in Kentwood.  These sites host individual and collector car clubs, live music, dozens of food trucks and vendors, demonstrations from multiple police and fire departments, kid's entertainment, freebies from vendors and sponsors, and much more.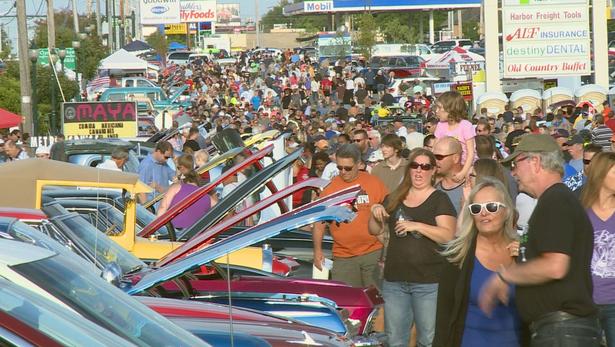 A brand-new feature launching in 2023 is our Metro Cruise PIT STOP sites.  These sites offer collector cars to walk amongst, high-quality Metro Cruise entertainment, official Metro-Merch, and food vendors – but at a much more laid-back pace.  There are currently 3 of them – the Oakestown Mall/Borgman Ford lot in Grandville, Betten Baker of Grand Rapids in Grandville, and the O'Reilly Auto Parts lot in Wyoming.  These event sites are smaller, with each one offering unique features.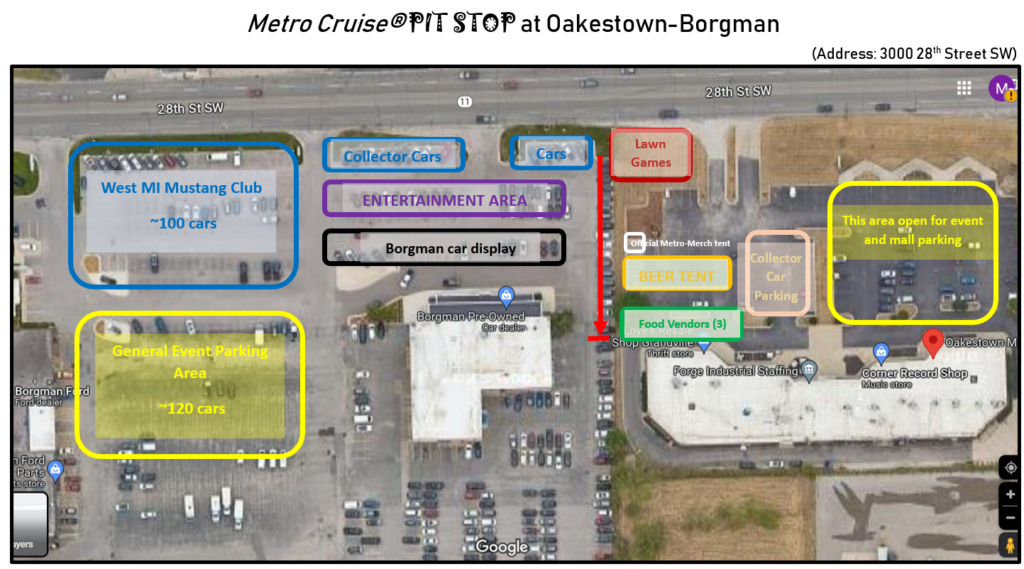 Do you own a "collector" car?  We welcome ALL types of cars, including: antique, classic, modified, one-of-a-kind, rat-rod, hand-built, muscle, and sports cars, as well as motorcycles.   There are 5 basic options for being part of the event.
1).  Register your car for a reserved spot on our famous "Collector Car Row", a prestigious and diverse lineup of collector cars at both of our MAIN EVENT sites.  Collector Car Row is a static display, with 3 different time slots during the event weekend.  These spots can fill up very quickly and often sell out!   Click the Register! tab on our website.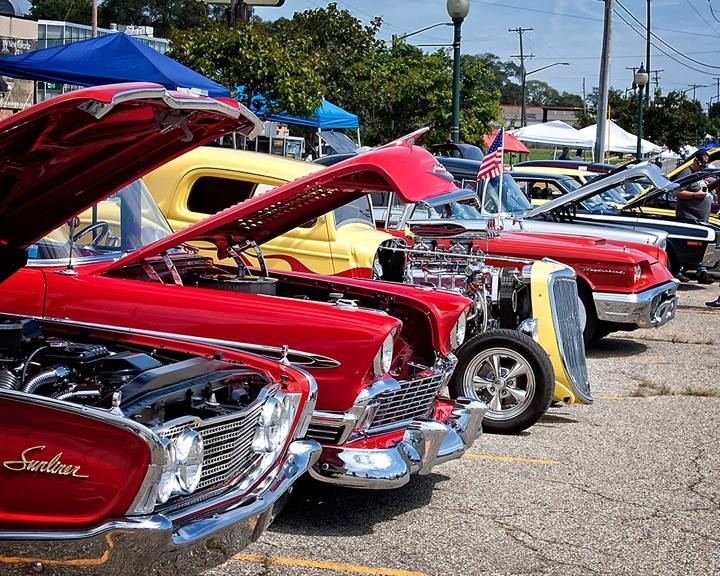 2).  2-hour collector car parking areas – all MAIN EVENT and PIT STOP sites offer these areas.  You can cruise in and out of these at your leisure, they are first-come, first-served, with no registration.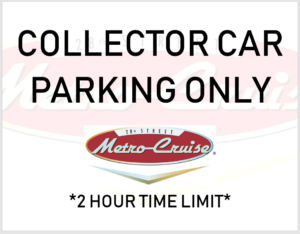 3).  Park at any other participating site on 28th Street.  Enjoy the event from your favorite local restaurant, store, or park and be part of their event.   Be advised that outside of our official sites, you must check with the property owner on their events, pricing, and policies during Metro Cruise weekend.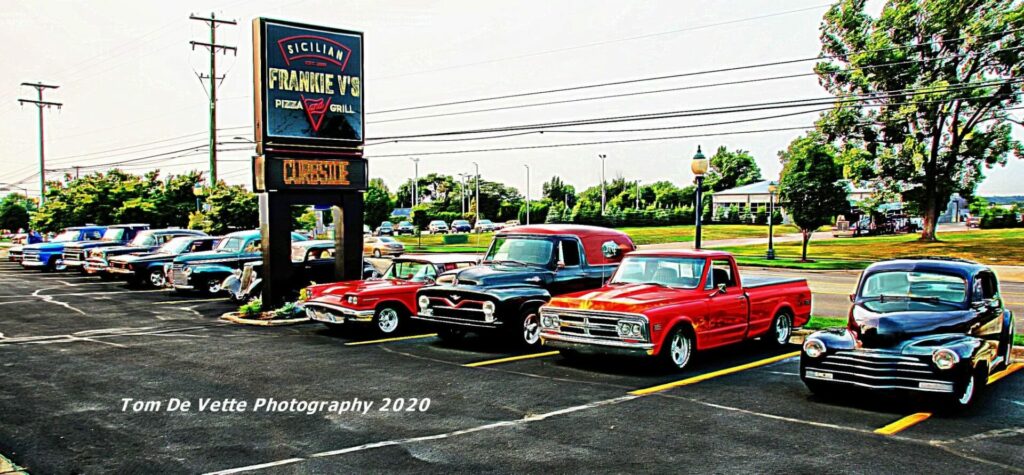 4).  Get your car on the DYNO!  For those into engine tinkering, mods, and horsepower, the Metro Cruise MAIN EVENT at Rogers Plaza hosts a full size mobile Dynamometer.  At a very special discounted rate, get your car on this crowd favorite and get some accurate read-outs of your car.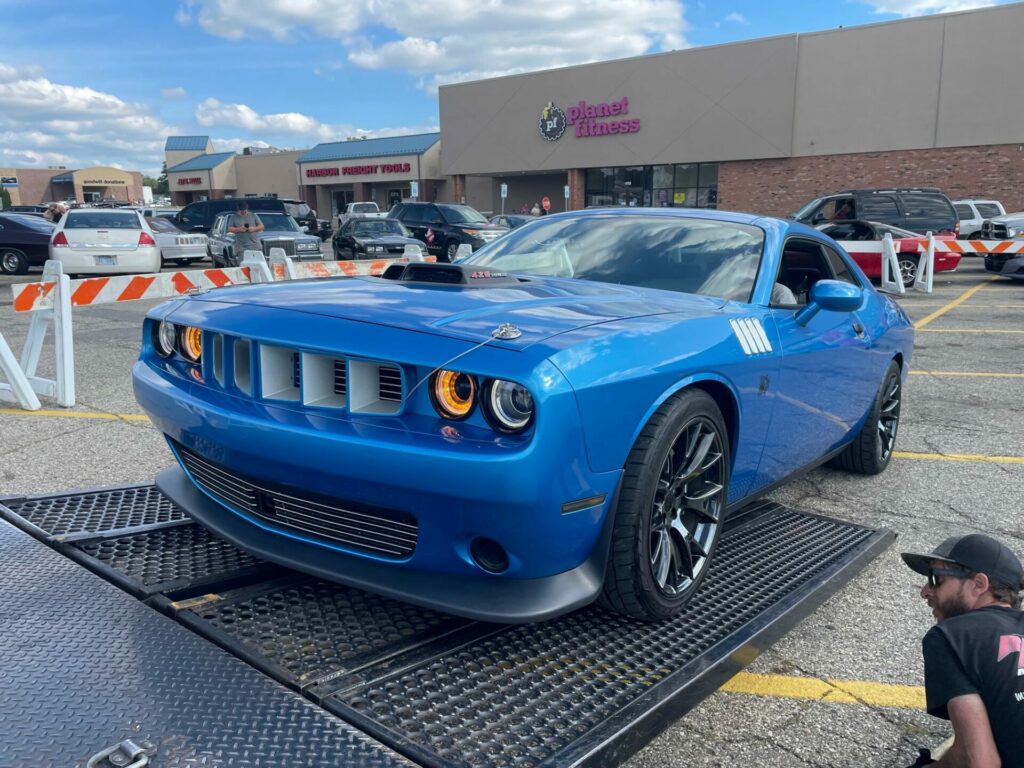 5).  Become a DREAM WHEELS featured participant.  For the super-rare, pristine car owners, apply to become part of our red carpet, concours-style event.  This show is under the lights, features boom cameras, a 50' circular red carpet with bleacher seating, and is hosted by the popular emcee Eric Zane.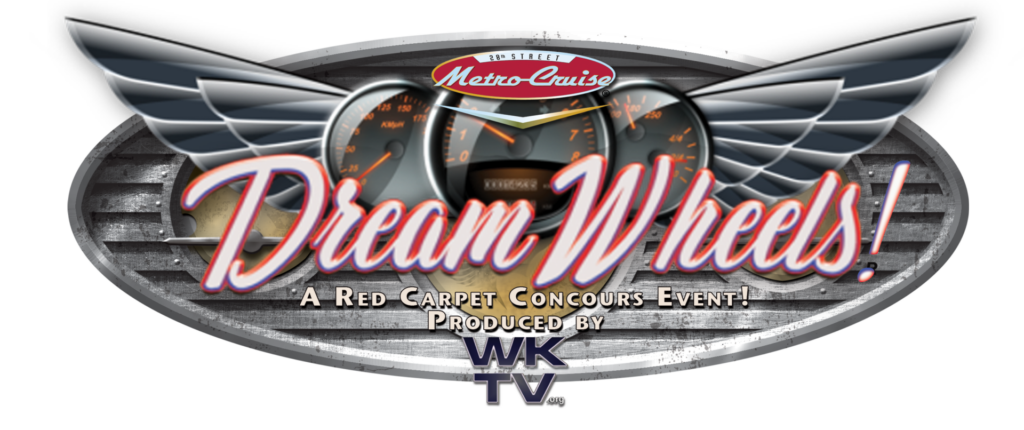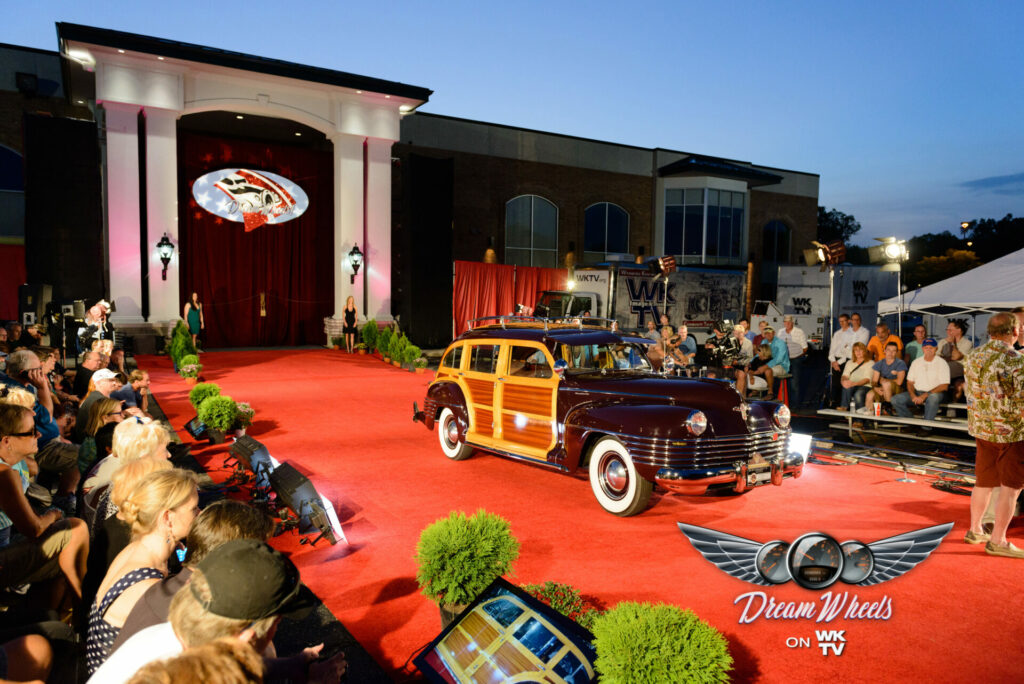 Are you a spectator?  We have great news for you – ALL official Metro Cruise sites are free admission and free parking.  Most sites offer freebies, giveaways, and competitions as well.  Feel free to take that family car to any official site – we have general event parking areas.  Click the links on our App or Website for more information.
What are the MUST-SEE features of Metro Cruise?  Here's a few highlights:
1).  The Miss Metro Cruise Finale – catch this crowd-favorite show, Saturday at 2pm at the MAIN EVENT at Rogers Plaza.   This is a juried vote with crowd participation, as we select Miss Metro Cruise 2023 from our narrowed down group of 10 pin ups.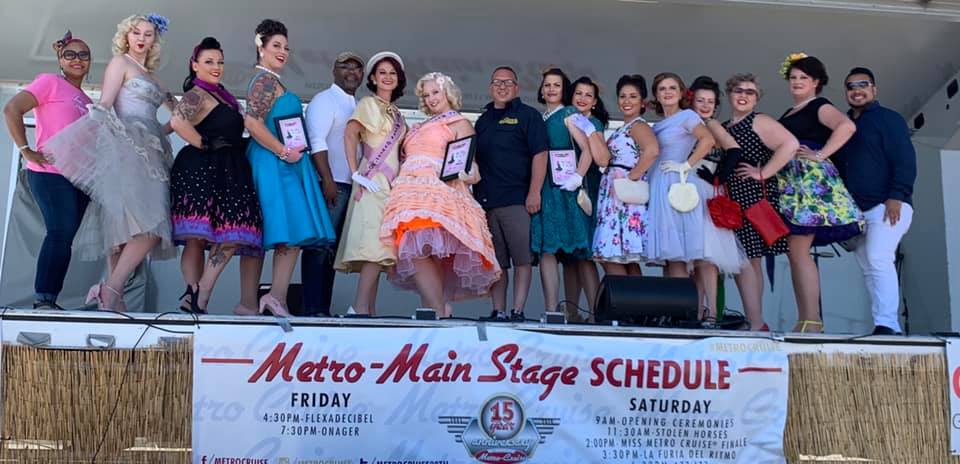 2).  Take in a free concert!  This year we have a diverse lineup of 13 bands performing at 3 different event sites.  Visit the Band Lineup for bands, performance times, and type of music.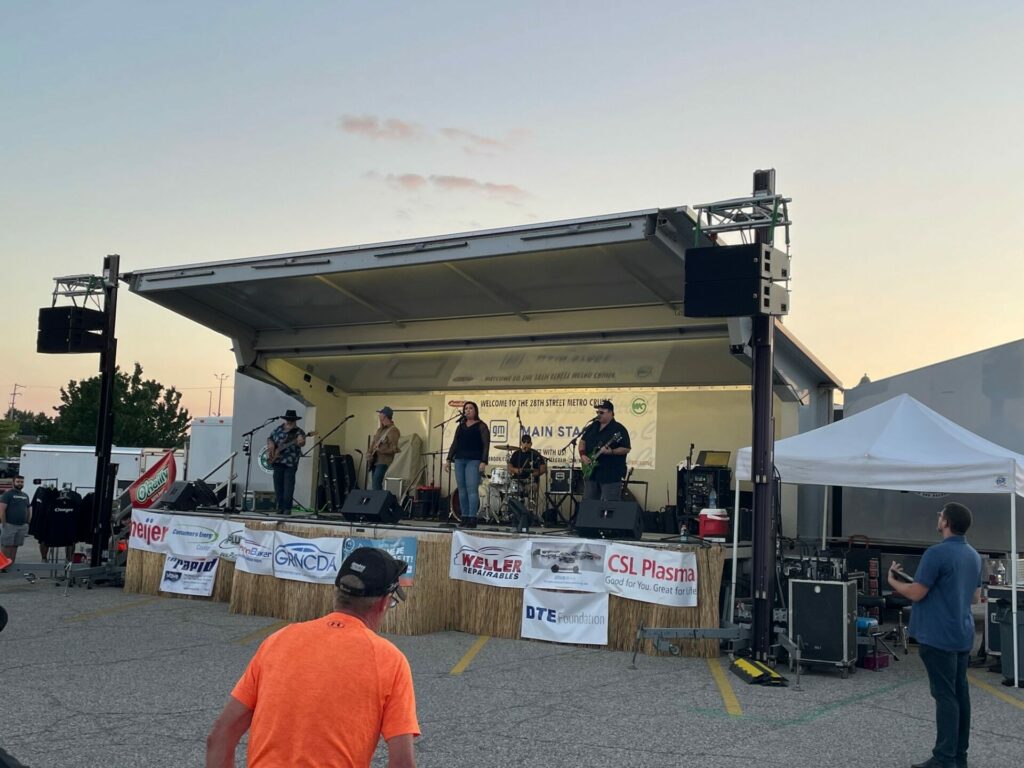 3).  Enjoy a wide selection of food.  This year Metro Cruise has booked 28 food vendors, making it one of the biggest mobile food events in West Michigan.  From food trucks, food trailers, concessionaires, we have the food and favorites you know and love.  Wood-fired pizza, slow-smoked BBQ, ethnic foods, authentic tacos, tamales, sausages, corn dogs, elephant ears, funnel cakes, and much more.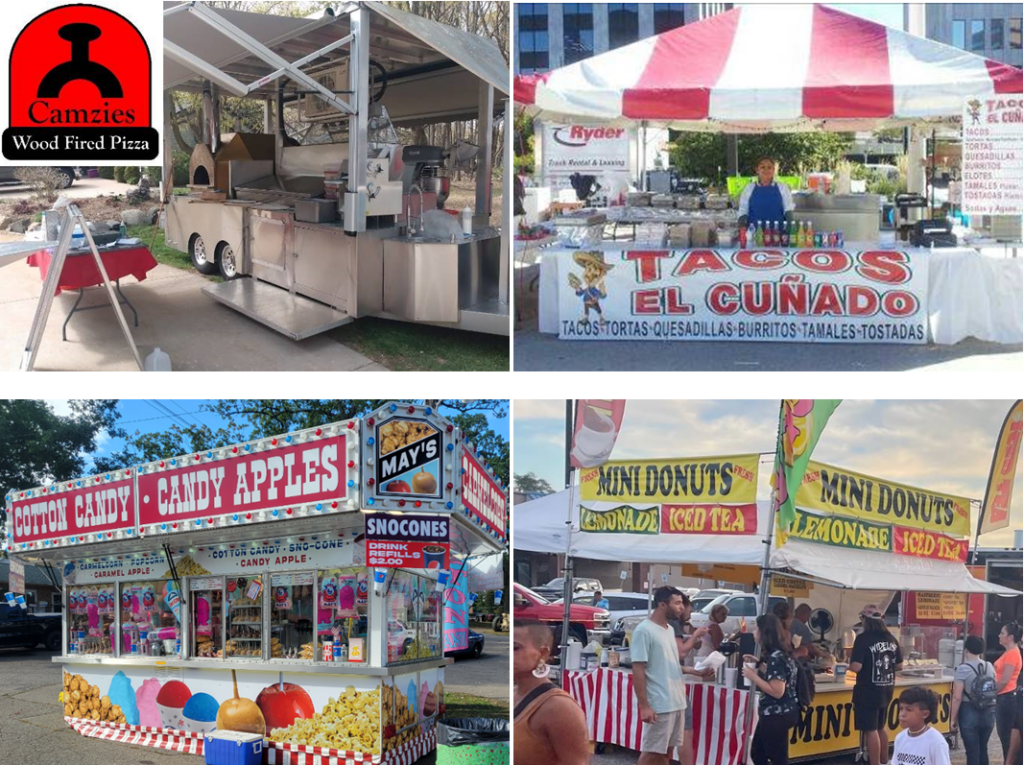 4).  Take the kids to the MAIN EVENT at Woodland Mall for numerous kids activities.  For the older kids, try the 30' climbing wall.  For kids ~4 years or older, build a free wooden car or birdhouse at our kid's building area.  For any age kid, do some rock decorating.  If they are into RC cars, check out our RC car building and racing area.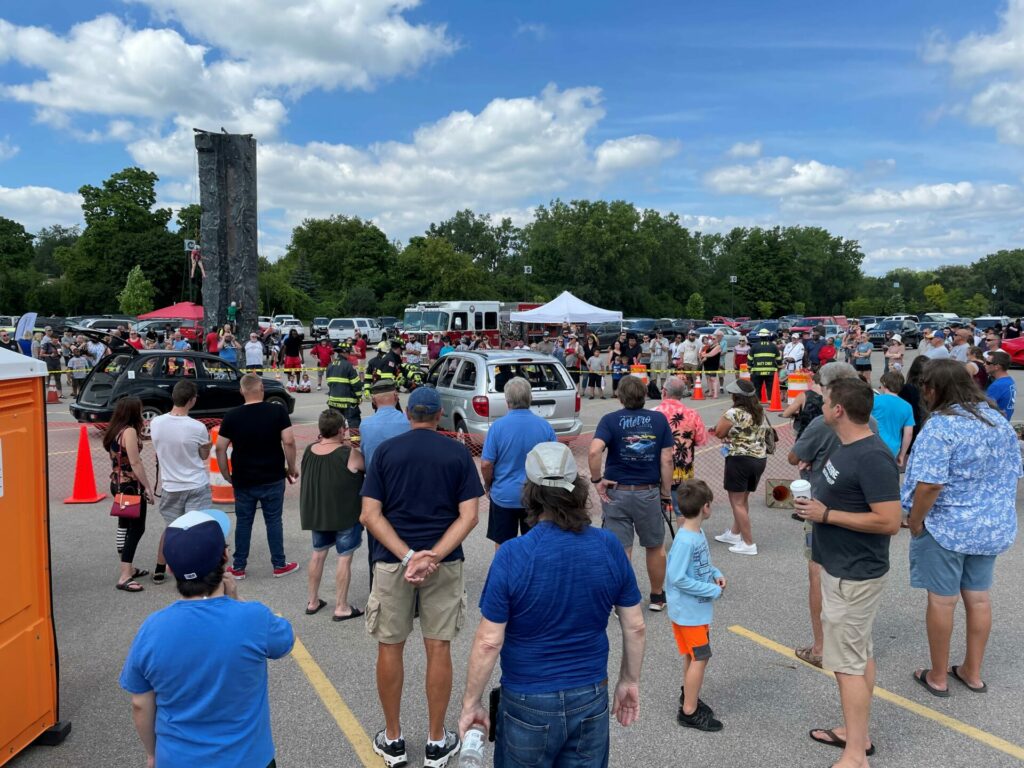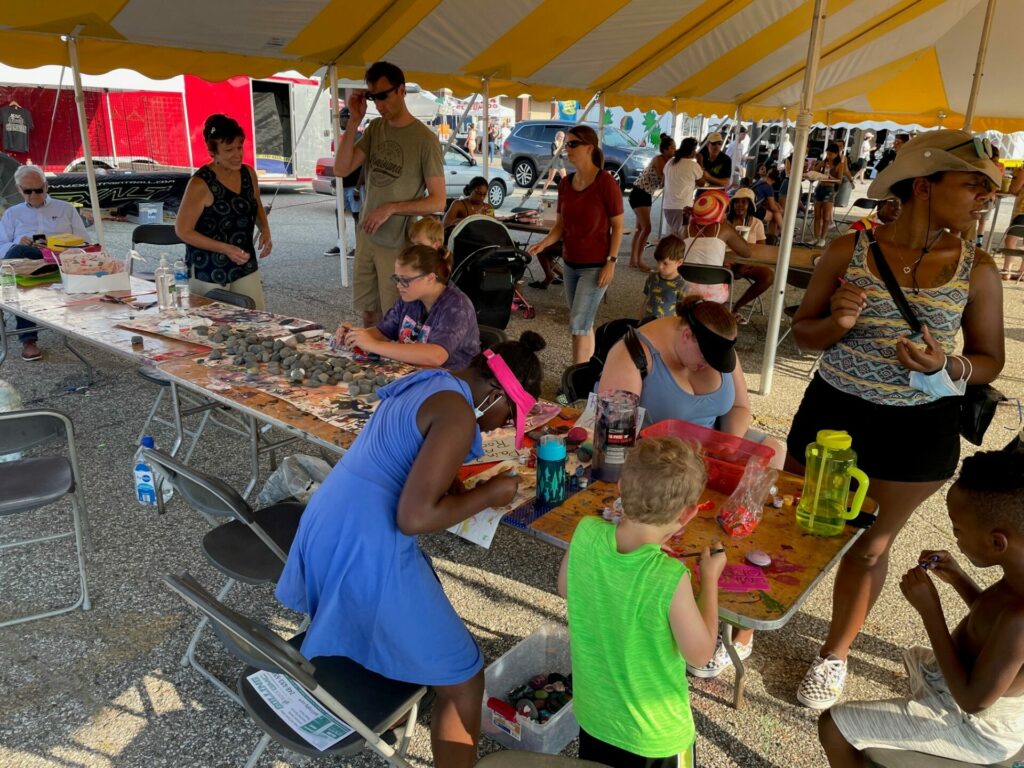 All of our official event sites are kid-friendly, pet-friendly, and accessible.  See you at the Cruise!